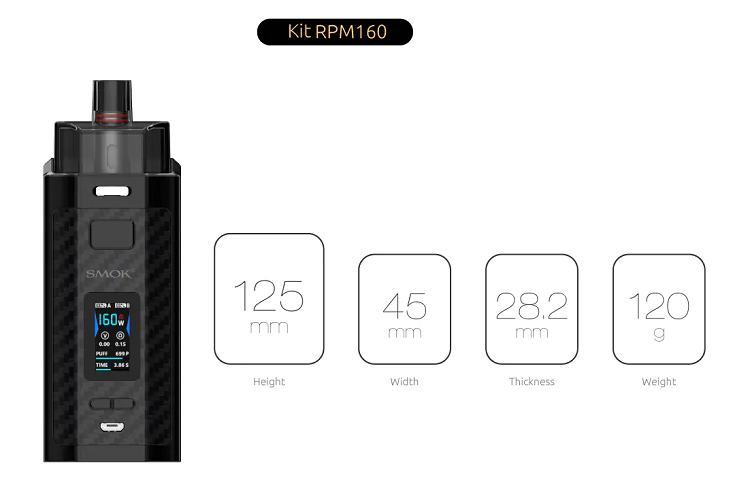 The RPM160 is the latest addition to Smok's RPM series, and while its design is broadly similar to its predecessors, it still brings its share of innovations. Made of zinc alloy, it has dimensions of 125 x 45 x 28.2 mm and weighs 120g. It is therefore slightly larger than its predecessors but still easy to transport.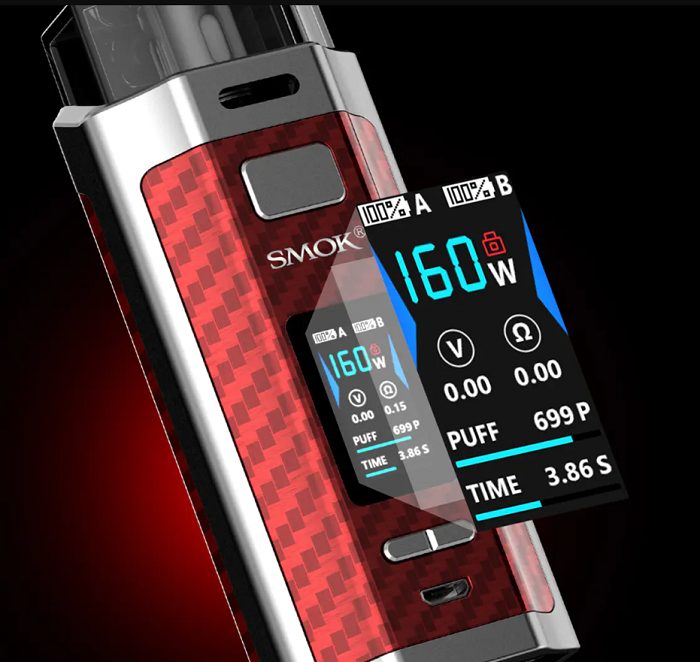 The RPM160 is controlled by Smok's IQ-160 chipset and can therefore develop 160W in only 0.01 s. Instantaneous triggering for a power far exceeding anything seen on this type of model up to now. To adjust the power, simply refer to the 0.96" color TFT screen and the two small dimmer buttons. It is clear and intuitive and will provide access to all the necessary information such as the resistance value and the number of puffs.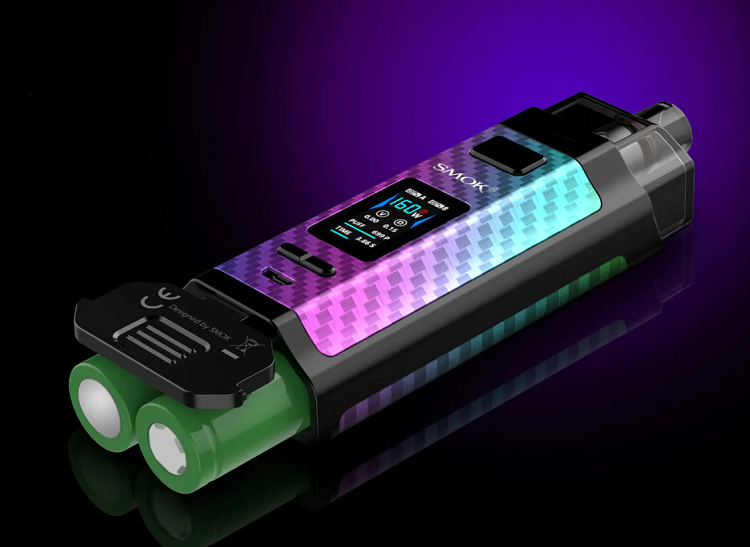 To make the whole thing work, the RPM160 is equipped with two 18650 batteries (not supplied) which will allow a particularly long autonomy! This is the first pod kit to work with two batteries, so those looking for a good autonomy will be delighted. Updating can be done with the micro-USB cable supplied and recharging can be done via the same means. However, we recommend using an external charger to avoid damaging your batteries and to extend their life. Moreover, when USB charging the user will be able to see the battery level of each battery separately.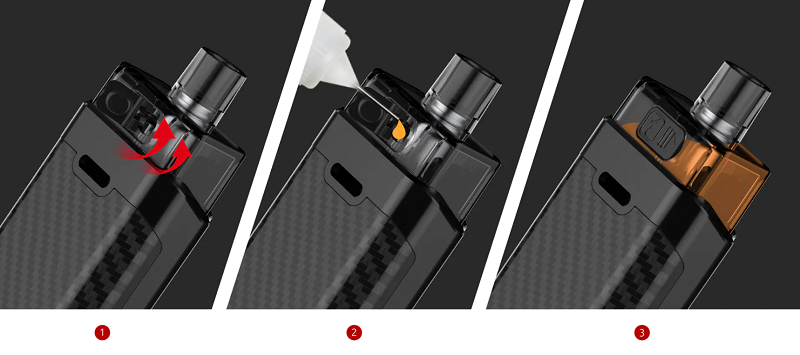 Another advantage of the RPM160 is its 7.5 ml cartridge! Between the battery life and the e-liquid autonomy, it is almost impossible to break down. The cartridge fills up laterally by removing the small silicone plug. This system allows for simple refilling without having to remove the cartridge from its housing as is the case with most pods today.
The airflow of the RPM160, on the other hand, is not adjustable, but there are still two vents that will provide a very airy draft full of flavor.
Finally, the kit uses RPM160 Mesh coil and comes with two 0.15 ohm coil. These will offer a very large volume of steam without neglecting the rendering of the flavours.
Features
Dimensions : 125 x 45 x 28,2 mm
Weight : 120 g.
Material : Alliage de zinc
IQ-160 chipset
0,96" TFT color screen
Power range : 5-160W
Resistance range : 0,1-2,5 ohms
Output Voltage : 0,5-8,2V
0,001 s. insta fire
Dual 18650 batteries (not included)
Capacity : 7,5 ml
Side filling
Non ajustable airflow
Compatible with RPM160 Mesh coils
Content
1 x RPM160 device
1 x RPM160 pod 7,5 ml
2 x RPM160 Mesh coil 0,15 ohm
1 x USB cable
1 x user manual